SuperbCompanies has announced DeviQA as a top software testing company in 2020
By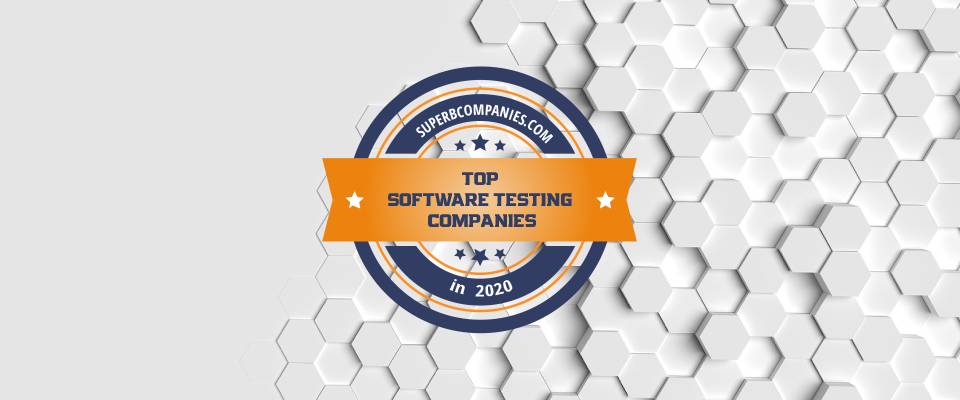 SuperbCompanies recognized DeviQA as #1 QA testing company in 2020.
An imperfect software or application can have a huge impact on the revenue, reliability, and reputation of a company in the long term. So, before product release, it is essential to ensure that it works correctly and meets all specifications or requirements. There are many cases demonstrating that even trivial bugs in the software can lead to the disastrous consequences for the business. Therefore, software testing is considered as an integral and significant part of the Software Development Life Cycle (SDLC).
SuperbCompanies recognized DeviQA in the year-end report as a global leading software testing company in 2020.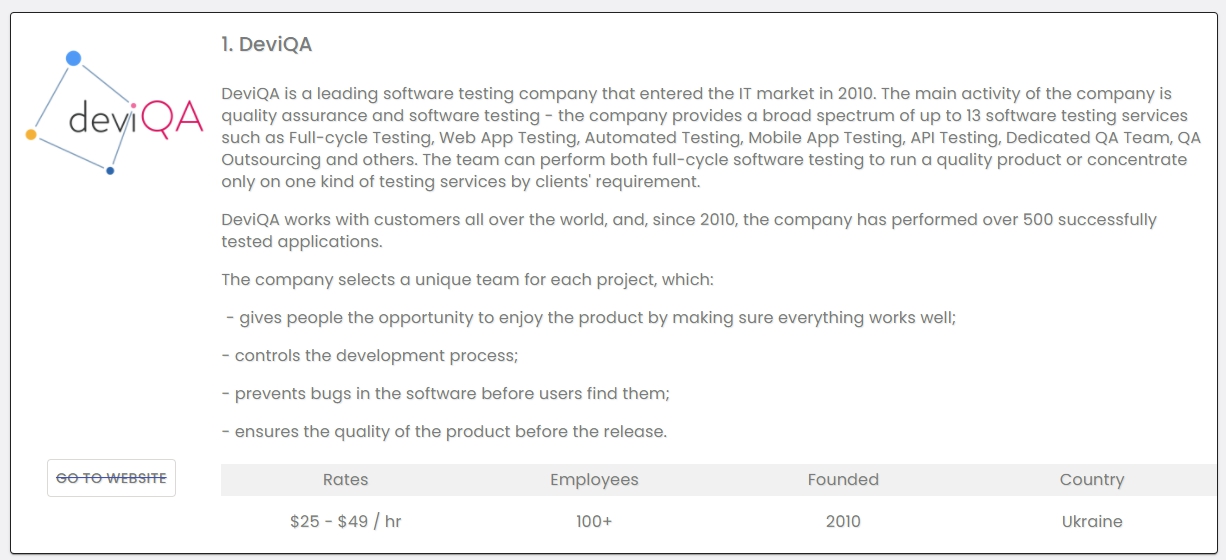 SuperbCompanies is a virtual platform that hosts companies providing IT services and helps private persons and organizations that are looking for advertising, marketing, consulting, SEO, software testing, design, PR and software development services to find the best partner. SuperbCompanies conducts extensive research on companies in each country and then evaluates them with regard to a set of requirements such as quality, reliability, impressive portfolio, customer recommendations, and market presence. Rankings of the best IT companies in any category are updated every month, and in such a way, SuperbCompanies is a platform that keeps "a finger on the pulse" of the modern IT market.
Established in 2010, DeviQA is a reliable software testing services provider in the U.S. and beyond. The list of DeviQA services includes but not limited to Full-cycle Testing, Web App Testing, Automated Testing, Mobile App Testing, API Testing, Dedicated QA Team, QA Outsourcing, and others. The mission of DeviQA is not only to detect bugs in the software but also to identify their root causes. This approach allows developers to work as efficiently as possible, quickly eliminating emerging bugs. Often, clients demand from developers to implement new features at different stages of development. Once a new feature is introduced, the code must be thoroughly reviewed and all software functionality must be thoroughly checked to make sure that recent software modifications haven't affected previously well worked functions and features. During automated software testing DeviQA experts check work of the core functionality to make sure of the highest quality.