Software testers
for hire
Quickly bring in the QA experts you need without wasting your time and effort on traditional recruiting and hiring processes!
Software QA engineers
200 +
Projects tested from scratch
300 +
Integrations into an existing development & testing process
200 +
Clients over the globe
300 +
Capitalize on the opportunity to enhance your team's capabilities by bringing on board experienced QA specialists. DeviQA provides access to an extensive pool of manual and automated testing professionals who have been meticulously selected and well-trained. Our skilled testers handle a wide range of QA-related tasks, including test case writing, test execution, test automation and maintenance, test data generation, and more. We offer both dedicated testing teams and individual testers to seamlessly complement your in-house testing resources.

Why hire from DeviQA?

We are a team of qualified and certified testing experts dedicated to delivering excellent results. We offer testing solutions tailored to clients' requirements, swift delivery, flexible engagement options, affordable rates, and transparent invoicing.
Only senior and middle QA engineers
Test Leads with 8-12 years of experience in QA management
Average tester's work expertise of 6 years
Flexible cooperation models
Budget-friendly solutions
Proficiency in written and spoken English.
Years is an Average Project Lifetime

The Scope of Our Expertise

The Scope of Our Expertise
The Scope of Our Expertise
The Scope of Our Expertise
The Scope of Our Expertise
Test Artifacts We Design

Comprehensive test documentation is crucial for project success. It provides a structured framework for testing processes, improves communication, and ensures proper test coverage. Without it, the risk of missed defects and project delays rises significantly. Therefore, our Quality Assurance Engineers always take their time to design all the needed test artifacts.
Test strategy
Clearly outlines how testing will be conducted, and which techniques and methods will be used. It also defines the objectives of testing and the scope of test automation. A test strategy is customized to the specific software and project requirements.
Test plan
Defines what will be tested, the types of testing that will be carried out, the schedule for testing activities, the size and composition of the test team, and other relevant details.
Sets of test suites, individual test cases, and scripts for test automation.
Bug report
Provides a detailed description of a detected defect including its nature, severity, priority, and steps to reproduce it.
Test reports
Are provided on a build/daily/weekly basis or any other required schedule.
Visualized report
Based on predefined Key Performance Indicators (KPIs) to depict the progress and effectiveness of testing through testing metrics. (e.g., software requirements covered by test cases, the total number of found defects).
Test summary report
Compiles data on the overall test results and testing metrics, evaluating the quality of software or its individual modules based on the quantity and severity of detected defects.

Choose Your Cooperation Model

Staff Augmentation
Augment your in-house QA team with the needed number of testing professionals possessing the required expertise.
Best for:
Bridging an expertise gap in a certain testing domain.

Involving test engineers in ongoing software development.

Assisting an internal QA team in addressing short-term tasks and projects.
Get started
Dedicated Testing Team
Complement your project with a self-managed QA team, consisting of a test lead and an adjustable group of test engineers.
Best for:
Thorough testing of an application or software module during its development.

Extensive, one-time testing instances (e.g., user acceptance testing, pre-major software release testing).

Confirming the integrity of end-to-end corporate workflows facilitated by integrated software solutions.
Get started

Sample Profiles of Our Test Engineers

DeviQA covers all QA aspects as a part of the outsourcing testing strategy, whether it pertains to mobile or web applications across iOS, Android, and Windows platforms. Our comprehensive software testing approach encompasses functional and non-functional testing, alongside various other testing techniques.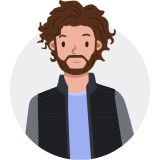 Alex
Senior QA Engineer
(10+ years of Experience)
QA Engineer specializing in both automated and manual testing of complex enterprise software. Efficiently collaborates with international teams and professionally addresses challenges related to inadequate software documentation and tight time constraints.
Professional Experience:
QA Lead Engineer
Led a team of 10 QA engineers in creating comprehensive test strategies, test plans, and test cases for a complex ERP system. This allowed the team to reduce the number of post-release defects by 35%.
Accelerated execution of regression testing by 50% and improved overall test coverage by Introducing test automation based on Selenium and JUnit.
Implemented performance testing using JMeter, which enabled us to identify performance bottlenecks and ensure the system's ability to handle a 20% increase in user load without degradation.
Senior QA Engineer
Spearheaded the testing of a mobile healthcare application, resulting in a 20% reduction in crash rates and a 15% user satisfaction increase.
Developed a comprehensive regression test suite using Appium, due to which manual testing effort was decreased by 40%.
Collaborated with developers and product managers to define acceptance criteria and ensure feature completeness.
QA Analyst
Established and maintained an automated testing framework using Java and TestNG for a logistics transaction processing system, reducing testing time by 60%.
Conducted in-depth security testing, identifying and mitigating vulnerabilities and ensuring compliance with applicable industry regulations.
Assisted in the development of detailed test plans and test cases, and executed comprehensive test suites for major software releases.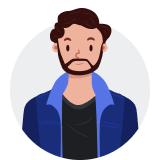 Max
Middle Test Automation Engineer
(8+ years of Experience)
Seasoned Test Automation Engineer with over 8 years of expertise in creating and maintaining automation testing frameworks and ensuring high-quality software for various industries. Adept at working in cross-functional teams to deliver top-notch software solutions and enhance the user experience.
Professional Experience:
Test Automation Engineer
Developed a robust Selenium-based test automation framework for a complex ERP system, which let a team reduce test execution time by 50% and decrease the number of post-release defects by 40%.
Implemented continuous integration with Jenkins, enabling faster feedback to developers and improved overall software quality.
Collaborated with development teams to integrate automated tests into a CI/CD pipeline.
Senior Automation Engineer
Spearheaded test automation efforts for a mobile e-commerce application, which reduced test execution time by 60% and ensured higher test coverage.
Developed and maintained test scripts using Appium and Java for Android and iOS platforms.
Worked closely with a quality assurance team to implement test data management strategies and improve test data coverage.
Automation Tester
Designed and maintained a comprehensive test automation framework for a financial transaction processing system, which helped to reduce testing time by 40% and significantly increase test coverage.
Conducted performance testing using tools like JMeter, identifying performance bottlenecks and ensuring system scalability.
Collaborated with developers to ensure robust error handling and reporting in automated tests.

How DeviQA Ensures Effective Cooperation

DeviQA covers all QA aspects as a part of the outsourcing testing strategy, whether it pertains to mobile or web applications across iOS, Android, and Windows platforms. Our comprehensive software testing approach encompasses functional and non-functional testing, alongside various other testing techniques.
Dedicated Project Manager
We assign a dedicated project manager to facilitate clear communication and accountability, making it easier to address concerns and promote productive discussions.
Client-Focused Approach
DeviQA adjusts its QA processes to your distinct requirements and business goals, ensuring that our testing efforts actively contribute to your success.
Transparent Communication
We establish open and regular communication and provide progress reports and status updates, keeping you well-informed throughout the project's lifecycle.
Flexible Cooperation Models
DeviQA offers a range of flexible engagement models, allowing you to select the level of involvement that best suits your project's specific needs.
Skilled Testing Experts
DeviQA boasts a team of highly skilled senior and mid-level test engineers, all well-equipped to meet the unique demands of each project and uphold rigorous quality standards.
Excellent Results
DeviQA's meticulous QA procedures and comprehensive testing methodologies ensure the delivery of a high-quality product aligned with your objectives.
Partner With Us: See the Difference
2.5 weeks to run regression testing
4 days to run regression testing
7 days to run smoke testing
1 day to run smoke testing
60% increase in the number of regression tests and relevant test cases
Supported localizations were not tested
27 localizations supported by QA engineers
>1500 automated test scenarios created
Read Story
Didn't have a formal QA process
Built smooth and well-working processes
Didn't make automated testing
Test automation : smoke, API, UI on all supported browsers
Testing was carried out by the devs
Full coverage of the application by test cases
Read Story

Existing workflow in Jira didn't allow to understand how many bugs were left unfixed before the release and their priorities
Adjusted the Jira workflow, integrated TestRail with Jira to be able to see statisticls of the issues per release
The lack of test documentation
Developed necessary test artifacts that adhere to industry standards and are easily maintainable
No Automation test coverage
Added multithreading to run tests in parallel on 10 different threads, which reduced the time of the test run in 7 times
Read Story

We serve

Our expertise and resources allow us to provide support tailored to the unique needs of each project, ensuring the delivery of high-quality software that meets your requirements and business objectives.
Global Service Delivery
DeviQA's client base encompasses a wide range of businesses, including startups, scale-ups, and publicly listed corporations, from all corners of the globe. As of 2023, our clients span the United States, the European Union, the UK, Canada, the Middle East, and Australia.
Irrespective of your location on our pale blue dot, we can help you achieve your QA goals no matter how big, small, or unique they are.