QA Outsourcing
Outsource QA to DeviQA to discover that professional high-quality software testing can be hassle-free and affordable
Software QA engineers
200 +
Projects tested from scratch
300 +
Integrations into an existing development & testing process
200 +
Clients over the globe
300 +
QA outsourcing suggests delegating the task of managing a testing process to a trusted external vendor that ensures the quality of results. Software testing outsourcing enables organizations to reduce costs, free up in-house resources, access top-notch QA methods and tools, and enhance overall QA expertise. DeviQA can help you maintain a fast development pace while ensuring the delivery of top-quality software by strategically planning, executing, and consistently refining the QA procedure. We also aim to establish an efficient and close collaboration with your development team and stakeholders.

When should you turn to QA Outsourcing?

Your QA process is not supported by a defined test strategy.
Your product quality is entrusted to non-specialists.
Your testing approach cannot be seamlessly integrated into the development process.
Your existing QA team needs help to handle the current workload.
You face difficulties in overseeing the software testing process and have a shortage of QA expertise.
Your budget doesn't include provisions for costly QA tools.
What we offer
Delivering Quality for Successful Mobile and Web Apps
As a software testing outsourcing company, we're here to assist you in launching a remarkable product while managing every facet of its quality. We are dedicated to aiding you in delivering outstanding digital products.
Web Applications
Website - SaaS - PWA - Custom project
For more than 13 years, we have provided a wide array of QA services to diverse businesses, from small startups to large enterprises. These services encompass software testing outsourcing for on-demand projects from various industries such as Healthcare, Fintech, Real Estate, Cybersecurity, Retail, Adtech and others.
Our software testing services have been honed to perfection, and we can deal with both simple landing pages and complex cloud solutions designed for large corporate clients.
More about Web Applications
38% of users uninstall an application once they encounter a serious issue or experience a system crash. We are here to prevent your users from having a poor experience with your application.
Our holistic approach to testing suggests the meticulous execution of multiple tests to ensure great usability, high performance, solid security, complete regulatory compliance, and smooth work of your mobile app across a wide array of devices and operating system combinations, Whether you are developing an iOS and Android app, we carefully considering their unique attributes and native elements in the course of testing.
More about Mobile Apps

QA Outsourcing Services We Offer

DeviQA covers all QA aspects as a part of the outsourcing testing strategy, whether it pertains to mobile or web applications across iOS, Android, Windows, Mac, and Linux platforms. Our comprehensive software testing approach encompasses functional and non-functional testing, alongside various other testing techniques.
Manual Testing
Do not give bugs a chance to sneak into production by engaging our manual testers. They meticulously inspect software by mimicking user actions, which lets them uncover glitches, usability issues, UI bugs, etc. Our aim is to provide a comprehensive quality assessment through real interaction with a software product.
Automation Testing
Speed up your QA process and improve its efficiency by automating repetitive testing tasks. Our automation testing solutions aim will reduce human error, accelerate testing cycles, and increase the overall productivity of a team ensuring your software is thoroughly checked.
Functional Testing
We can help you make sure every functionality or feature of your app works smoothly. Our goal is to check whether the software performs as intended and to deliver a seamless user experience, by detecting and addressing functionality issues.
Localization testing
Our specialized team ensures your software adapts seamlessly to different regions and languages. We assess cultural fit, linguistic accuracy, and functionality across diverse locales.This is crucial for global market expansion, similar to performance testing that optimizes your software's overall performance.
Performance Testing
Our experts assess software's speed, scalability, and stability under different loads. This way we can optimize your application's performance, ensuring it can handle high user traffic without disruptions.
Load Testing
Evaluate your software's ability to withstand heavy user loads. We can help you uncover performance bottlenecks, ensuring your application can handle peak traffic without slowdowns or crashes.
Regression Testing
To be confident that code updates have not introduced new bugs, we create a regression testing suite and execute it regularly. Our aim is to maintain software stability and quality by ensuring that changes haven't negatively impacted existing functionality.
Sanity Testing
Sanity testing is a quick check executed to ensure that no issues arise in the new functionalities, code changes, and bug fixes. It is performed on a stable software build and focuses on specific areas of the added functionalities instead of checking a whole application.
Smoke Testing
Smoke testing is an initial assessment of a new software build verifying that all the critical functionalities are operational. It ensures the software is stable for more extensive testing phases and acts as a safeguard against major flaws progressing into later stages.
Usability Testing
Assess the user-friendliness of your software by putting it in the hands of real users. Our goal is to improve the user experience, eliminate usability issues, and increase user satisfaction and loyalty.
Integration Testing
Verify that software components work seamlessly together. Our QA experts can ensure successful integration, prevent operational disruptions, and guarantee the cohesiveness and harmony of the software ecosystem.
Compatibility Testing
It is essential to ensure smooth software work across various environments. We are at your service to help you identify and address compatibility issues, allowing your application to meet the needs of users whatever devices, platforms, or browsers they use.

Collaboration on your terms

We provide three versatile and convenient engagement models. Share your business goals and project needs with us, and we'll assist you in selecting the most appropriate one.
Staff Augmentation
Optimal for projects of any complexity and scale.
Forget about the time-consuming recruiting process and quickly bring in required experts with staff augmentation! This is an excellent choice for projects where an in-house team needs to be reinforced with additional experts possessing specific expertise and skills. You simply provide your requirements, and we'll deliver the ideal candidate for this position.
Immediate talent availability with a swift onboarding process

Direct control over the augmented staff throughout the project

Transparent cost policy and reduced labor expenses

No need for infrastructure or administrative investments
Get started
Dedicated Team
Optimal for mid-size and enterprise projects and business growth initiatives.
Get a fully equipped team of professionals (including a Test manager, Test Architect, Test Analyst, Team Lead, QC Engineer, and QA Engineer) that you can easily scale as your project evolves. You retain complete control over your team size, development process, project scope, and deadlines.
Reliable budget estimation and straightforward cost monitoring

Commitment and responsibility of a dedicated team

Customizable project oversight

Quick adjustment of resources and easy replacement options
Get started
Time and Material
Optimal for complicated, long-term projects with unclear requirements.
Enjoy remarkable adaptability, allowing you to respond to market shifts by making instant adjustments to project requirements at any stage of development. With each iteration, you receive a functional version of your solution, and you have the option to terminate the contract whenever you are content with the results.
Adaptable process and reliable cost planning

Significant flexibility and risk-averse change management

Applicable at any stage of the software development life cycle

High control over requirements and work scope
Get started
Meet Your Future Team

DeviQA provides fully equipped teams comprising all the essential specialists needed to steer your project toward success. A skilled tester, while important, cannot achieve desired results alone. Here is your dedicated software testing team, ensuring that every aspect of your project aligns with the plan.
QA Engineer
ensures adherence to best practices
Test Manager
assumes full responsibility for your project's success
Test Architect
possesses comprehensive knowledge of your product's technical intricacies
QC Engineer
identifies and rectifies bugs and defects
Test Analyst
oversees test documentation
Team Lead
guides your project in the correct course

Sample Profiles of Our Test Engineers

DeviQA covers all QA aspects as a part of the outsourcing testing strategy, whether it pertains to mobile or web applications across iOS, Android, and Windows platforms. Our comprehensive software testing approach encompasses functional and non-functional testing, alongside various other testing techniques.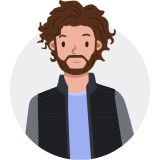 Alex
Senior QA Engineer
(10+ years of Experience)
QA Engineer specializing in both automated and manual testing of complex enterprise software. Efficiently collaborates with international teams and professionally addresses challenges related to inadequate software documentation and tight time constraints.
Professional Experience:
QA Lead Engineer
Led a team of 10 QA engineers in creating comprehensive test strategies, test plans, and test cases for a complex ERP system. This allowed the team to reduce the number of post-release defects by 35%.
Accelerated execution of regression testing by 50% and improved overall test coverage by Introducing test automation based on Selenium and JUnit.
Implemented performance testing using JMeter, which enabled us to identify performance bottlenecks and ensure the system's ability to handle a 20% increase in user load without degradation.
Senior QA Engineer
Spearheaded the testing of a mobile healthcare application, resulting in a 20% reduction in crash rates and a 15% user satisfaction increase.
Developed a comprehensive regression test suite using Appium, due to which manual testing effort was decreased by 40%.
Collaborated with developers and product managers to define acceptance criteria and ensure feature completeness.
QA Analyst
Established and maintained an automated testing framework using Java and TestNG for a logistics transaction processing system, reducing testing time by 60%.
Conducted in-depth security testing, identifying and mitigating vulnerabilities and ensuring compliance with applicable industry regulations.
Assisted in the development of detailed test plans and test cases, and executed comprehensive test suites for major software releases.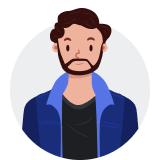 Max
Middle Test Automation Engineer
(8+ years of Experience)
Seasoned Test Automation Engineer with over 8 years of expertise in creating and maintaining automation testing frameworks and ensuring high-quality software for various industries. Adept at working in cross-functional teams to deliver top-notch software solutions and enhance the user experience.
Professional Experience:
Test Automation Engineer
Developed a robust Selenium-based test automation framework for a complex ERP system, which let a team reduce test execution time by 50% and decrease the number of post-release defects by 40%.
Implemented continuous integration with Jenkins, enabling faster feedback to developers and improved overall software quality.
Collaborated with development teams to integrate automated tests into a CI/CD pipeline.
Senior Automation Engineer
Spearheaded test automation efforts for a mobile e-commerce application, which reduced test execution time by 60% and ensured higher test coverage.
Developed and maintained test scripts using Appium and Java for Android and iOS platforms.
Worked closely with a quality assurance team to implement test data management strategies and improve test data coverage.
Automation Tester
Designed and maintained a comprehensive test automation framework for a financial transaction processing system, which helped to reduce testing time by 40% and significantly increase test coverage.
Conducted performance testing using tools like JMeter, identifying performance bottlenecks and ensuring system scalability.
Collaborated with developers to ensure robust error handling and reporting in automated tests.

How DeviQA Ensures Effective Cooperation

DeviQA covers all QA aspects as a part of the outsourcing testing strategy, whether it pertains to mobile or web applications across iOS, Android, and Windows platforms. Our comprehensive software testing approach encompasses functional and non-functional testing, alongside various other testing techniques.
Dedicated Project Manager
A dedicated project manager ensures clear communication and accountability, making it easier to address concerns and facilitate discussions.
Client-Centric Approach
At DeviQA, we tailor our QA processes to your unique requirements and business objectives, ensuring that our testing efforts contribute to your success.
Transparent Communication
Open and regular communication, along with progress reports and status updates, keeps you well-informed throughout our collaboration.
Flexible Engagement Models
DeviQA offers flexible engagement models, allowing you to choose the level of involvement that best suits your project's needs.
Skilled QA Team
DeviQA's highly skilled senior and mid-level QA engineers experienced in the most diverse testing types are well-prepared to meet the unique requirements of each project, ensuring a high standard of quality.
Excellent Results
DeviQA's meticulous QA procedures and comprehensive testing methodologies ensure the delivery of a high-quality product aligned with your objectives.
Partner With Us: See the Difference
2.5 weeks to run regression testing
4 days to run regression testing
7 days to run smoke testing
1 day to run smoke testing
60% increase in the number of regression tests and relevant test cases
Supported localizations were not tested
27 localizations supported by QA engineers
>1500 automated test scenarios created
Read Story
Didn't have a formal QA process
Built smooth and well-working processes
Didn't make automated testing
Test automation : smoke, API, UI on all supported browsers
Testing was carried out by the devs
Full coverage of the application by test cases
Read Story

Existing workflow in Jira didn't allow to understand how many bugs were left unfixed before the release and their priorities
Adjusted the Jira workflow, integrated TestRail with Jira to be able to see statisticls of the issues per release
The lack of test documentation
Developed necessary test artifacts that adhere to industry standards and are easily maintainable
No Automation test coverage
Added multithreading to run tests in parallel on 10 different threads, which reduced the time of the test run in 7 times
Read Story

We serve

Our expertise and resources allow us to provide support tailored to the unique needs of each project, ensuring the delivery of high-quality software that meets your requirements and business objectives.
Global Service Delivery
DeviQA's client base encompasses a wide range of businesses, including startups, scale-ups, and publicly listed corporations, from all corners of the globe. As of 2023, our clients span the United States, the European Union, the UK, Canada, the Middle East, and Australia.
Irrespective of your location on our pale blue dot, we can help you achieve your QA goals no matter how big, small, or unique they are.