People are driving force behind innovation. In any industry, every team member must be knowledgeable, experienced and motivated enough to deliver the best results possible. Finding the right people to work with is no easy task though. It takes time and resources to recruit, retain and motivate your local dream team, but let's keep in mind that we are living in increasingly globalised group. This means your team members can work towards a common goal from any corner of the globe via internet.
Why should you choose ukrainian software testing company to outsource?
Ukraine has developed a reputation for having some of the world's best software developers and quality assurance testers. but what is it about Ukraine that makes them so good at software? Here is why?
Ukrainians are more open more open-minded than other countries maybe not all about, for example, if we speak about Indians yet who are doing just what they were set to do and but Ukrainians have their own opinion and they will not do something if they do not agree.
Ukrainians have great minds. They are very dedicated for studying and going to high education schools and universities. They like to study; they like to get forward and they like to get more interesting knowledge.
Ukraine is closer to USA in their mentality then than it is to Europe, for example everybody has an entrepreneurial mind-set and is free-willed. Everybody has decided what he/she wants to do in his life.
Ukraine has adopted the legacy from Soviet Union, having a number of math-oriented people that have a passion to develop themselves.
6 tips for choosing Ukrainian QA company:
While choosing a Quality assurance company in Ukraine, keep the following tips in mind: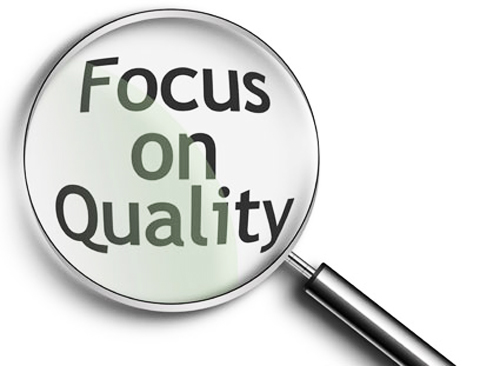 1.
Look for lower pricing and higher quality: Even though Ukraine already has software testers available at lower prices, it is always a good idea to look for the most cost-effective alternate. However, this does not always mean choosing the cheapest option - quality has to be maintained as well. When deciding on who to hire, it is important to look for service delivery and response times as well.
2.
Company should have dynamic culture: Since the QA consultant's goals should be inline with the software development company, it is necessary for the QA company to have a dynamic culture that can respond to changes. Each client, each project, each module would be very different; without having a flexible working environment via constant interaction and information sharing mechanisms the QA company won't be able to deliver on its scope. Therefore, before choosing an outsourcing partner from Ukraine, make sure that it has an agile corporate culture.
3.
Is open to criticism and constant updates: The outsourced QA partner should understand that its work may not be perfect or your requirements might change mid-contract. In such situations, it should be willing to renegotiate, understand your concerns and make amends on its work, methodology or team. Support and follow-up of issues should be done effectively by the QA consultant.
4.
Has sufficient and qualified team members: Ukraine has a wide variety of QA testers available, be it individual freelances or larger corporations. When outsourcing for a large project, it is recommended to hire a company that has already employed qualified experts, who are undertaking projects. This ensures that the offered quality assurance services would be delivered efficiently and smoothly by experts with updated knowledge of what's happing in the relevant industries. The company's reputation would play a major factor in assessing the quality of its staff and its previous projects will help identifying relevant experience of the company for your project.
5.
Research and interview as many as possible: Before making the final decision, it is advisable to talk to the owners and managers of potential candidates for the outsourcing project. A focal person should be decided for regular communication with the company to streamline information provision. Some of the team members that would engage in the project should also be interviewed to ascertain their match with your company, the project and the project team. Team leaders, who shall be engaged in the outsourcing project in the long-term, may be identified during these discussions. When you hire a company instead of an individual consultant, you have an additional benefit that if one person has to be moved off the team (whether temporarily or permanently), s/he can be replaced with another employee of the company. Work is not affected and project timelines are more likely to be met.
6.
Do the reference check before awarding the project: After short listing and possibly selecting the QA testing company in Ukraine, it is essential to obtain references from previous clients. You can politely ask the company to provide contact information of their previous clients, with whom you can discuss their experience with the company. You may inquire about how things were managed by them, what tasks were assigned to them, how successful was the project, and how was their overall behavior with the client's team. This exercise helps assure that the QA company is capable of doing what it states and of handling your quality assurance project. Additionally, physical office, hardware infrastructure, back-up methodologies and internal security protocols may be assessed to ensure that your data would not be misused during the project.
Summary:
To choose quality assurance testing company in Ukraine, you should:
Do some research about the company before awarding the project;
Ensure that the company has a dynamic culture and offers the best quality solution at the least possible cost;
Make sure to do some reference checks for credibility of the testing company;
Check qualification and experience of testing team;
Research and interview as many companies as possible.