With 10 years of experience, our team has learned the skills necessary to perform the best software testing and QA services. Our focus as a company is on growing mid-sized businesses, but we are also able to provide support for large businesses and help small businesses really get a start in their field. Client satisfaction is always our number one priority. We are so thankful for Clutch's support of our growing business. Clutch is a B2B ratings and reviews firm located in Washington, D.C. ,which helps to connect established agencies with a prospective client.
One of our current projects that we're working on is a financial firm. We make sure to work in a timely fashion while also producing at the best quality possible.
"They're focused on delivering incredibly high quality. They don't complain, and they do exactly what they know needs to be done. In a time-pressed environment, you can't ask for more than that. They're also good at challenging us. They don't do stuff because you tell them to do it; they will challenge it, acknowledge we want something done in a certain way, but will still suggest other ways to do it." -CTO at a financial firm.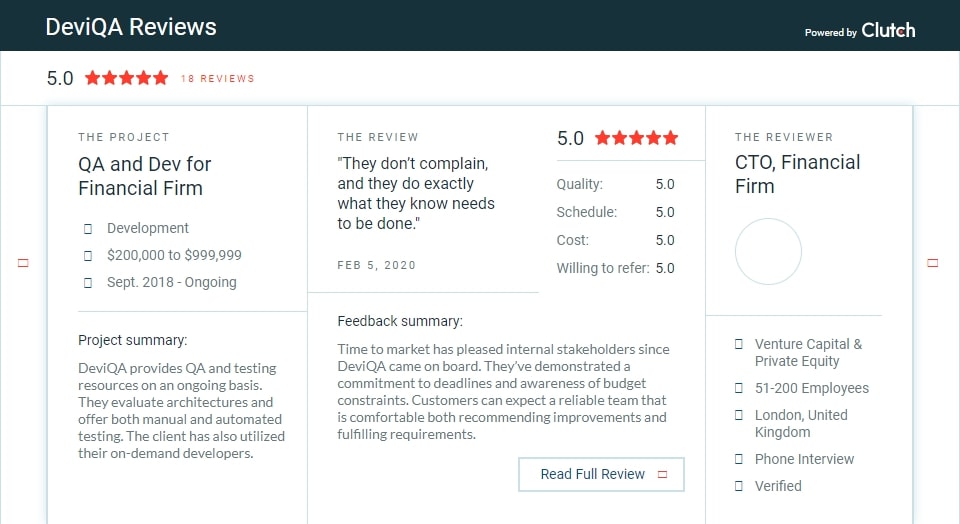 We have also been partnered with a talent acquisition company for the past six years. We have run tests on their management software, and we are continuing to be a part of their development. The client's growing customer base is indicative of the impact we've had on their company.
"They are quick to adapt to any changes we need to make." - CTO at a talent acquisition company.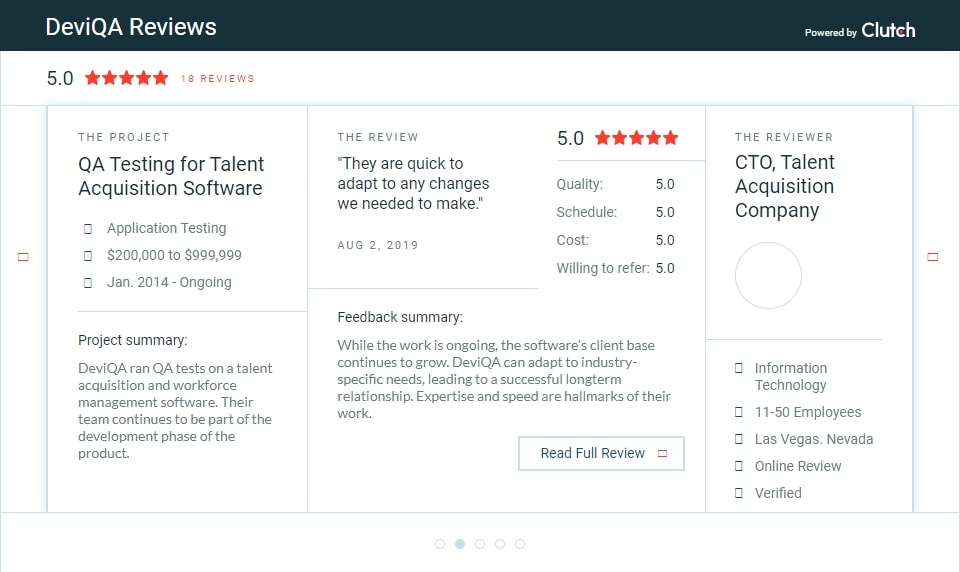 Clutch has also grown over the past few years and they are now working on a sister site called The Manifest. The Manifest establishes trust in your company by publishing individual company profiles on shortlists of the best performing companies around the world. Each list compares similar companies in a specific region to help choose the right service provider for the job.
To get in touch with a member of our team, send us a message today! Our website has a lot of information, especially getting into specifics of all of our software testing services.