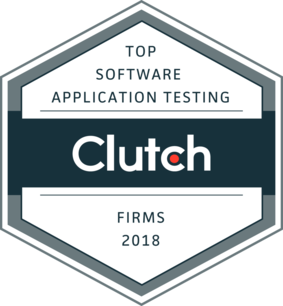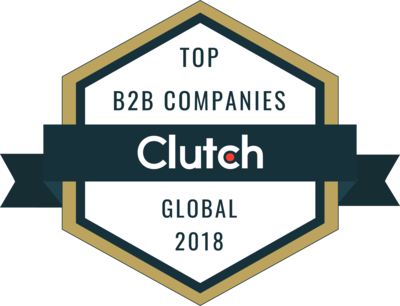 Recent research has found that 25% of B2B audiences engage with online reviews more than any other business content. That is why we decided to be listed on Clutch, the leading B2B research, ratings and reviews platform. During the last 2 years, 10 of our clients have reviewed our services on the ratings website and we are happy to announce that based on in-depth research, Clutch has included us in their report listing the 2018 Clutch Global Leaders.
Over 200 B2B services providers were recognized and DeviQA was included due to our excellent performance in Clutch's software testing research. Clutch uses a ranking algorithm that incorporates different data points from directories, that include ratings, projects, and clients. Most importantly, Clutch values customer reviews.
What's great about Clutch is that their reviews have been verified by an analyst team in order to provide the most accurate and thorough investigation into company projects. As a resource, these reviews provide us with important insights into our quality assurance performance and give potential clients a great way to learn about our company.
Our clients have especially highlighted our high-quality testing and excellent customer support:
"They do QA exactly the way I want it. They also ask questions when needed, target whatever I ask them to target, document things well, and are generally extremely competent at their role."
"The level of expertise and the responsiveness of communication were both excellent."
"DeviQA offers a very professional level of service. They understand the material and can easily learn about and adapt to new technologies."
Wait... There's more: The Clutch 1000 & The Manifest Honors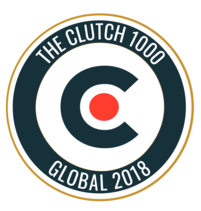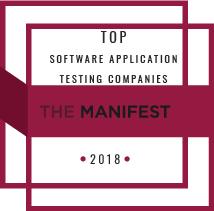 This year, Clutch announced a new prestigious award for the top one-thousand companies on their platform. With over 42,000 companies listed, we are proud to announce that DeviQA has also been recognized for being part of The Clutch 1000. The exclusive club for B2B companies was determined by our proven ability to deliver quality work to our clients.
In addition to our recognitions on Clutch, we have also been included as one of the best software QA companies on The Manifest. The Manifest is Clutch's sister website that provides potential buyers with how-to guides and lists the top companies across a variety of industries. Only the top performing companies on Clutch are featured on their report. We're so excited to be featured!
Selecting a company to do QA isn't easy, but we make it easy at DeviQA. We take care of your project from start to finish and have delivered to 100+ clients all over the world. We successfully tested 500+ applications, so you're in good hands. If you're interested in our five-star services, make sure to contact us and check out our amazing Clutch reviews.