API testing is a kind of software testing whose purpose is to ensure that developed APIs have flawless functionality, reliability, and performance. Security test has its significance.
Generally, the main use of automation testing is UI testing while API testing held manually. So, the testers require equipping with right tools which save time and enhance effectiveness and productivity. Choosing the right testing tool for your kind of API is a scrambling work, there are free and paid tools.
TOP 5 Tools for API Testing
In this article, we are providing a detailed summary of the top 5 API testing tools that will guide what suits you the best.
1) JMeter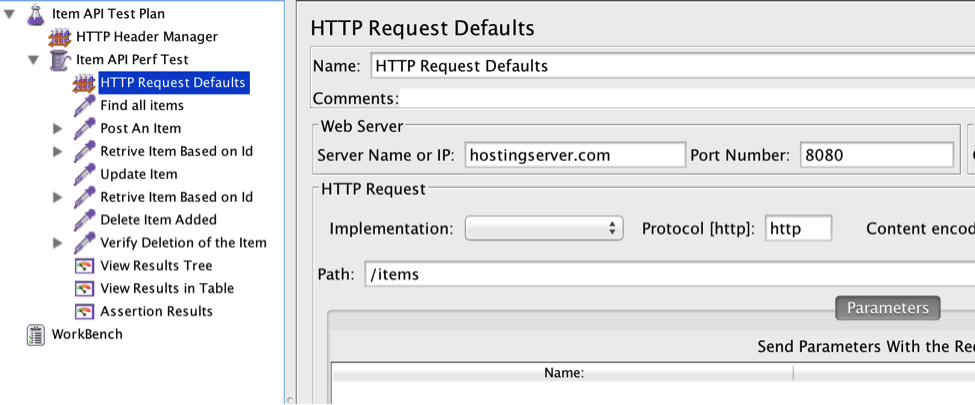 JMeter was initially built for API load testing but it is now also being used for functionality tests. JMeter gives real-time reporting during the test and you can create a test plan with the cURL command. It supports replaying the test results anytime. The best feature of JMeter is automatic compatibility with Excel CSV files.
Now in the result of integration between JMeter and Jenkins, JMeter users can add API tests in CI pipelines. It supports performance testing of both static and dynamic resources. JMeter is free of cost.
2) Postman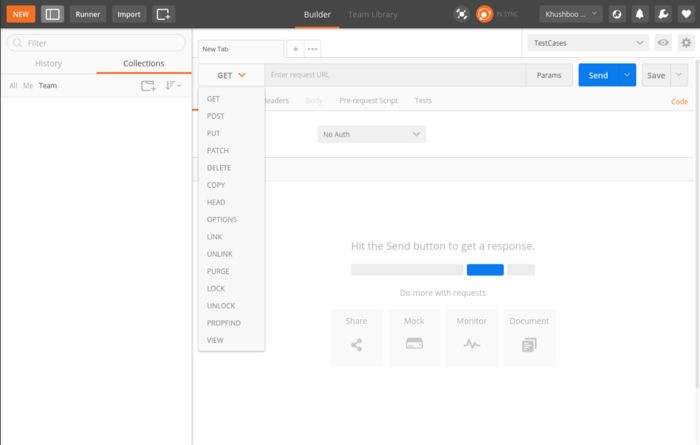 Postman was a Chrome browser extension, however, now it is available for both Mac and Windows.
Postman is comparatively easy to perform as it does not require the coding knowledge of the language the app was built in. Postman tool has an easy to navigate interface and supports automated as well as exploratory API testing.
Operating systems it supports: Windows, Mac, & Linux
Postman does not have CSV import feature but has document and monitoring features.
Postman tool is so available that you can have a button on your website "Run in Postman" that will automatically start your postman test.
Postman costs 21 USD per month.
3) SoapUI

SoapUI is one of the best tools for functional API testing. It is available in both free and paid versions. SoapUI allows users to test SOAP and REST APIs with little effort. Only QA engineers without the need of developers can perform API test via SOAPUI.
Its free version includes full source code that is can be customized to users' preferred features. It has easy to use drag and drop, point and click functionality to create tests. Once a test script is created it can be reused it, i.e. you can reuse load and security tests in just a few steps.
SOAPUI's premium version let you create custom code with the help of Groovy. It also has CSV import as well as loading data from files and database feature. Customers have the opportunity to simulate the test in their way.
The premium package also supports native CI/CD integrations and asynchronous testing.
The premium pack costs 659 USD per year. For innovative features, you require subscribing SoapUI Pro version which offers: a proclamation wizard for Xpath, a form editor, and SQL query builder.
4) Rest-Assured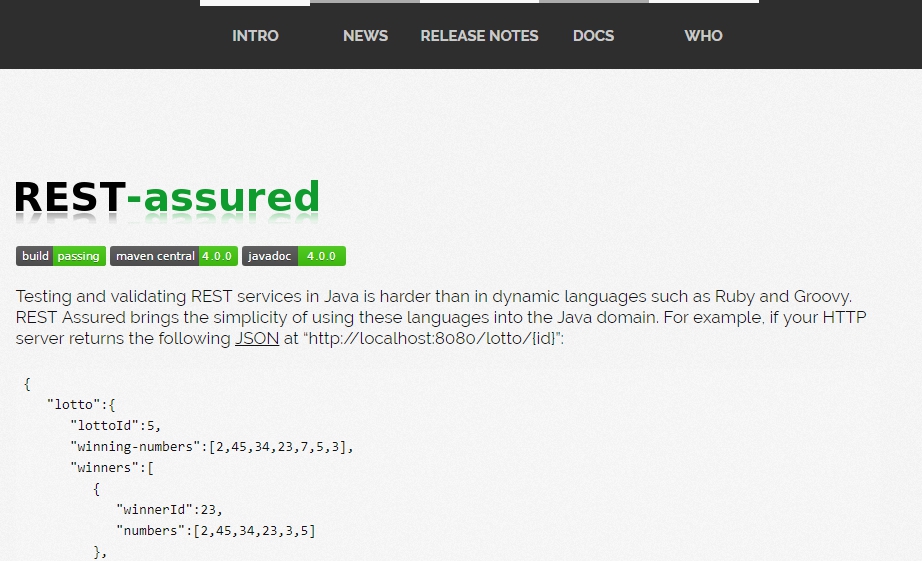 When utilizing Java, REST-Assured is my first decision for API robotization. Truth be told, it's the primary device I use for API testing.
REST-Assured is a familiar Java library you can use to test HTTP-based REST administrations. It's planned considering testing, and it coordinates with any current Java-based computerization system.
It gives conduct driven improvement like area explicit language that makes making API testing in Java straightforward. It likewise has a lot of preparation in functionalities, which means you don't need to code things starting with no outside help.
Reward: If you are utilizing the Serenity mechanization system, REST-Assured coordinates consistently with it, which means you can join your UI and REST tests across the board structure that creates wonderful reports.
Testing and approving REST administrations is more diligently in Java than it is in powerful dialects, for example, Ruby and Groovy. This is one more motivation to utilize REST-Assured since it brings the effortlessness of using those dialects into the Java area.
The REST-Assured API is made with the goal that you don't really should be an HTTP master.
In the case that your testing team is made up fundamentally of Java coders, I profoundly suggest REST-Assured for API testing.
REST-Assured is an open-source API testing tool.
5) Katalon Studio

Katalon Studio is free of cost API testing tool also used for Web, and Mobile apps. It is rising as the foremost tool for API, software/web services testing and situating itself as a far-reaching end to end mechanization answer for both the developers and QA testers.
Katalon Studio underpins both SOAP and REST requests with different kinds of short-commands and parameterization functionalities. Also, the ability to join UI and API/Web services for different OSs such as Linux, macOS, Windows has been viewed as a remarkable preferred position of Katalon Studio among the top API testing tools.
Its highlighted features are:
Compatibility with different technologies like APIs, Web Services and Mobile Apps
Automated as well as Exploratory testing capability
Support CI and CD integration
Best for less technical persons because of its easy-to-use navigation.