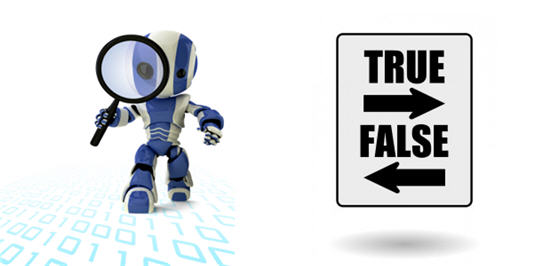 Outsourcing is not a new word in business world. It is now considered as a viable business tool for growth and an appropriate solution for many operational problems. Here are some of the reasons as to why outsourcing should be used in software testing and how it can improve the image of your product to a greater extent:
Concentrate on core development activities: It enables you to concentrate on your core development activities. If you outsource the testing and quality assurance function to some outside partner, it will provide more flexibility and time to manage your basic business function and development endeavors. Through this way, your software company can reap all the benefits of using human and monetary resources to more important business functions and deliver the services in a more effective and efficient manner. It also frees you up as the entrepreneur to grow your business instead of just running it. You are able to work on your business while your staff works in it.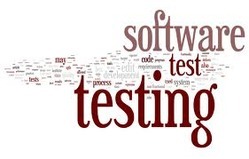 Availability of high-skilled and talented minds: Subcontracting your testing function to outside partners can gives an opportunity to use high level skills and talents that your QA partner has. This is particularly true in case of small business and startup ventures. At the start of their business, they do not have the budget to have full-time professional and skilled staff for testing. Even larger conglomerates are now facing this issue because the cost of human resource, now a day, is on continuous rise. Workforce from India and Ukraine are now globally acclaimed people for outsourcing. They are skilled, competitive and well versed in latest technological tools. The skill and talent of these people is suitable for any kind of business operation, be it marketing, development, programming, testing and quality assurance.
It is amazingly affordable and cost-effective solution: Another most important advantage of outsourcing is that it reduced the overall testing cost to greater degree. Cost reduction is one of the major factor behind outsourcing testing function. It reduces initial capital investment and recurring operational cost. By paying to offshore business partners, you can also expect to earn tax incentive and tax credits on foreign payments. Similarly, outsourcing means lower overheads for you. Unnecessary overhead just means you'll have to charge more to your customers. Imagine, if you drastically reduce your labor cost through outsourcing and eliminate most of your overhead, you will either have untouchable competitive prices or huge profit margins or even a mixture of both. You can charge less than your rival companies and earn higher levels of profit margins.
Improvement in overall quality of service: If you choose your testing partner wisely and ensure that he/she possess higher levels of professional skills and experience, then outsourcing can help in improving overall service levels of your company. In this advanced era of technology, clients and software users are becoming more demanding. In order to keep pace with this technological evolution, outsourcing is an excellent tool to enhance the quality of your products. Apart from testing your software and application, an expert outsourcing person can also give innovative ideas for improvement of your software. Sometimes, the outsourcing partner can even go beyond its clients in implementing and executing new technologies.
Reaping benefits of difference in time zones: When you hire someone from outside the country, there is a possibility that they are from different time zones. It is also one of the many advantages of outsourcing that companies can even sustain their operations for 24 hours a day.
Access to human resources from countries having ample supply: You can hire more persons at the same cost. For instance, if instead of outsourcing you hire someone from the USA on full-time basis and pay them $4,000 per month or $48,000 per year. Let's say this person is extremely valuable to you. He or she is assigned ten types of tasks and does great work and is very effective. Now, let's contrast with paying the same \$4,000 per month to hire 10 full-time staff in the Ukraine. Yes, you thought it right! 10 people! These ten persons will each be exponentially more useful to you both individually and collectively. They will be more effective individually because they can each take one of these ten areas and do it with perfection. That each person now has eight hours per day to do it. So, these ten will be more valuable to you collectively because 80 hours in a day is obviously more valuable than eight hours in a day, no matter how you look at it. As you can imagine running a business like this results in an increase in efficiency and when you are running an efficient business; profits of the company are higher too; people's morale is great; they love their jobs; and no one is worried about being laid.
Hence, when you sign an outsourcing contract with a skilled partner, you can be sure of an innovative endeavor and efficient cost & resource savings.