/ application-testing
DeviQA among the top 20 leading software testing companies
By

Subscribe Now!
Get the latest QA news and tips from DeviQA
A few days ago, Test Magazine published a list of the best software testing companies in 2019. We are very proud that we were included in this shortlist first time.
About Test Magazine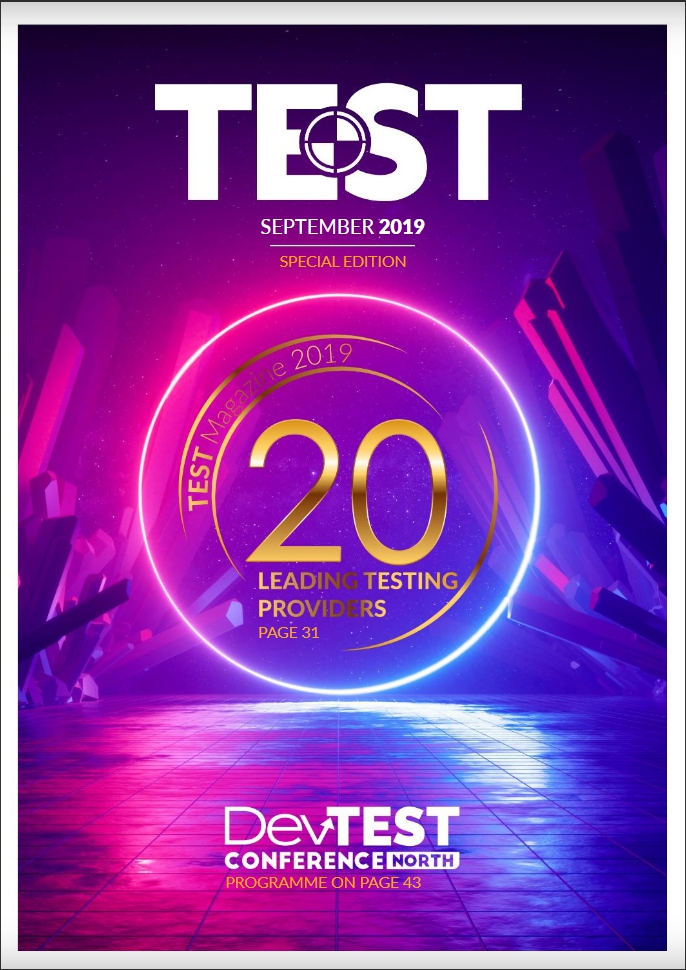 Test Magazine is a leading software testing magazine with over 13,000 subscriptions from Europe, South America, and South Asia. The magazine is published both in print and digital form every two months and is designed for software testing professionals.
Our Thoughts
Therefore, the recognition of our company as one of the best is significant for the DeviQA team. We have made a great way from a small team to a company with more than 150 professionals in the field of software quality assurance. And this award, among others, in 2019 (earlier we announced that our company takes a leading positions in the ratings of GoodFirms and Clutch) will take its place in our history!
We are not relaxing, but we are continually growing. Recently, our specialists participated in the QA Fest, which was held in Kyiv on September 20-21 and is the number #1 conference in Ukraine. It brought together hundreds of experienced professionals who strive to improve their skills to meet new market requirements to be in the trend.