Best Cloud Testing Tools
By
Published on: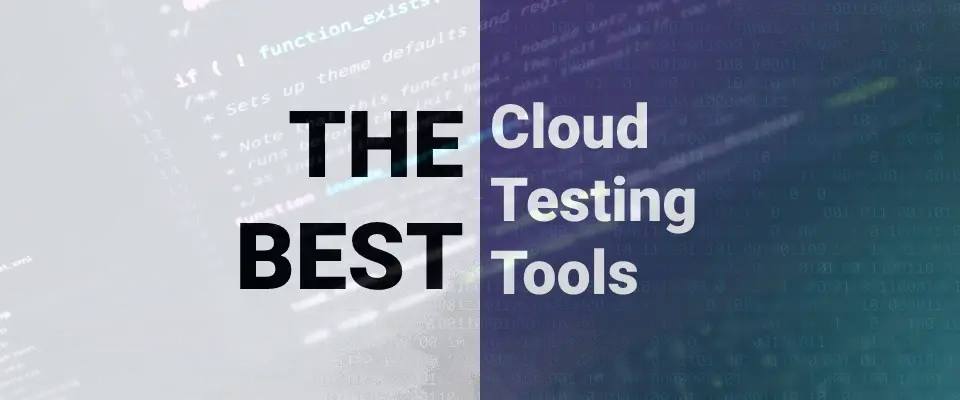 Cloud-based systems are becoming more and more popular and widely used. Specialists of the IT industry were the first who understood the huge potential of the Cloud. Since development and quality assurance teams started to use cloud systems as an essential and usual part of their work, processes of development, deployment and different types of testing have become faster, more reliable and less expensive that of course is a big plus for customers.
Cloud testing refers to the usage of cloud-based software that emulates real user traffic and different environments. Tooling Service Providers offer environments that you can customize according to all your requirements.
Cloud Testing helps to verify an application in general, taking into account different aspects. Using specific tools we can check application functionality, data security, end-to-end business workflows; we can test application adaptation to different network bandwidths and protocols; we can also conduct disaster recovery tests and check ability of application to backup. All in all, Cloud Testing includes the most important types of testing:
Cloud testing is also carried out for browser performance testing, availability testing, scalability testing, etc.
Long-term experience of cloud testing tools usage at DeviQA gives me the opportunity to state with complete certainty that this kind of testing is an amazing mix of scalable and available testing environments and fully customizable system.
List of the best cloud testing tools with definition and key features
SOASTA CloudTest
SOASTA CloudTest is a great cloud-based testing tool, which offers customers a wide range of performance and functional testing for web and mobile apps. It can provide one and a few physical servers and perform real-time analysis. SOASTA CloudTest is able to simulate a large number of users with various geographical locations to test heavy loads.
CloudTest Lite has been released as a crippled version for free use.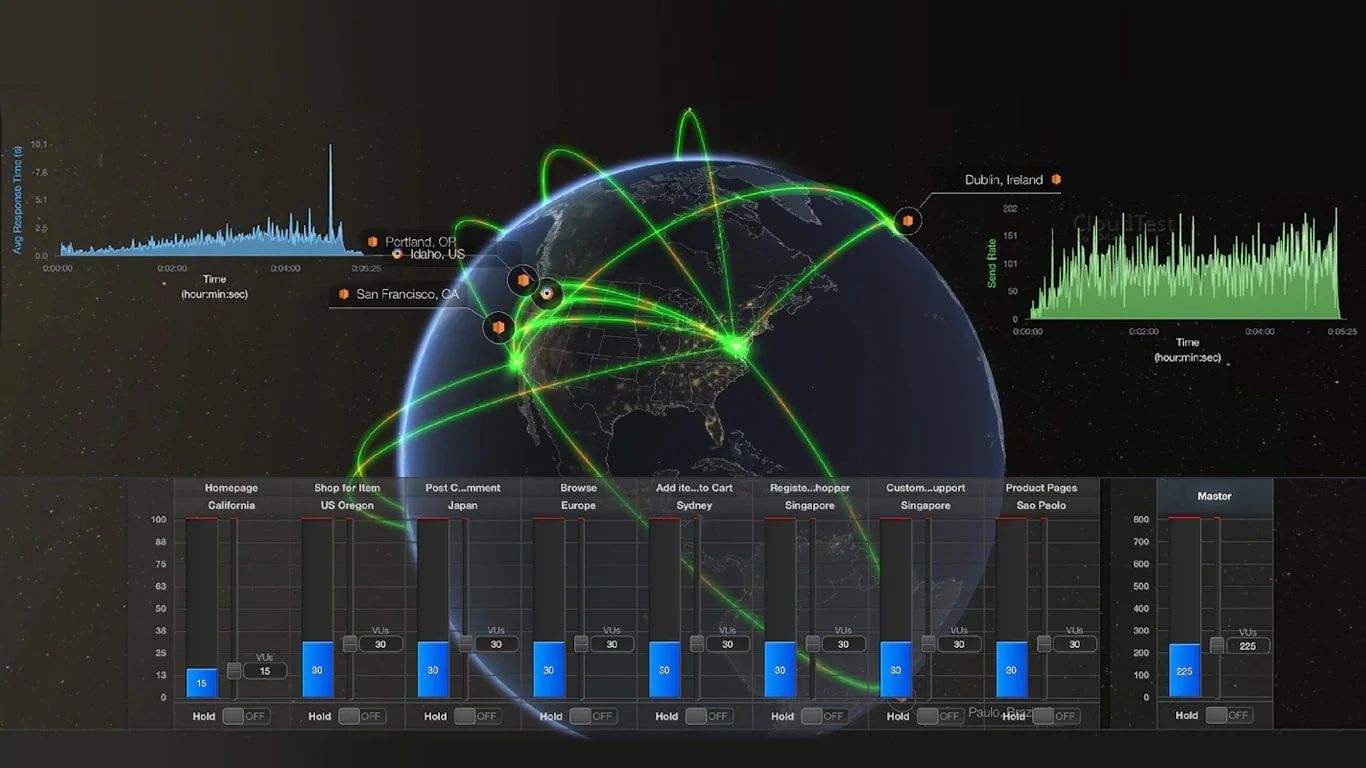 Advised for: small and medium businesses.
Price: CloudTest is available for free for 30 days. Pricing details can be requested.
Features:
Scalable, widely distributed environment
Offer of Visual Playback Editor and Visual Test Creation
Adjustable dashboard and real-time feedback
Website: Akamai
LoadStorm
LoadStorm is a cloud-based testing tool for web and mobile apps. It can be used to simulate testing of available scenarios as well as record and customize any scenario you want. LoadStorm is a scalable tool that can also simulate as many virtual users as needed so you can find the critical load values in the detailed report.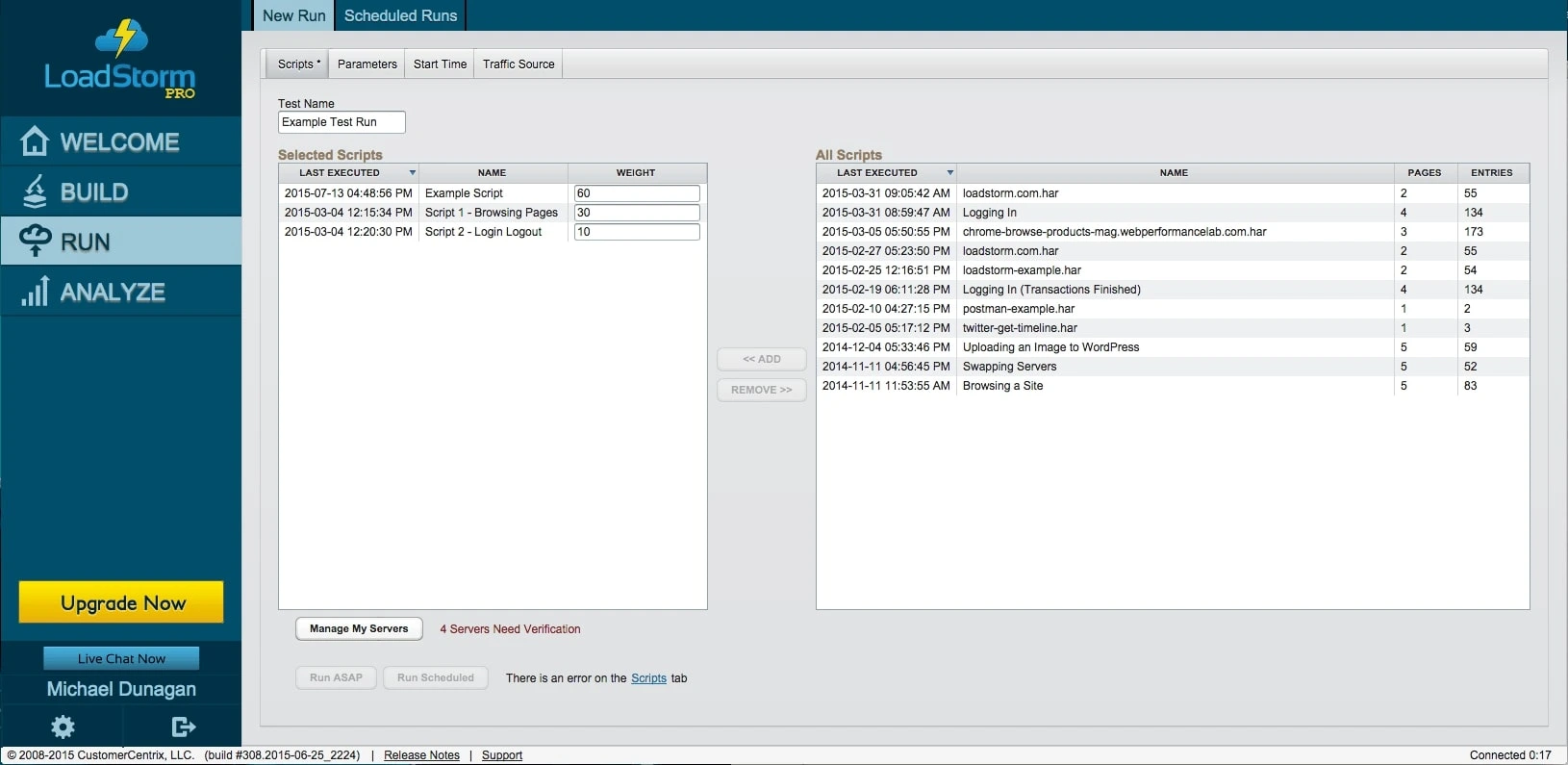 Advised for: small, medium and big businesses.
Price: LoadStorm offers a free trial. As soon as you sign up for the free trial, you will be able to see the pricing details. One-time purchase plans and subscription plans are available. According to reviews, its pricing starts at 99 USD per month.
Features:
Easy script recording and customization without any manual coding
Website: Loadstorm
BlazeMeter
BlazeMeter is a cloud-based software testing tool for end-to-end performance testing of web, mobile apps and API. It is suitable for JMeter, Gatling, Selenium, Locust, WireMock, Cucumber and can simulate million users. Real-time performance monitoring and reports provide engineers with all the needed information.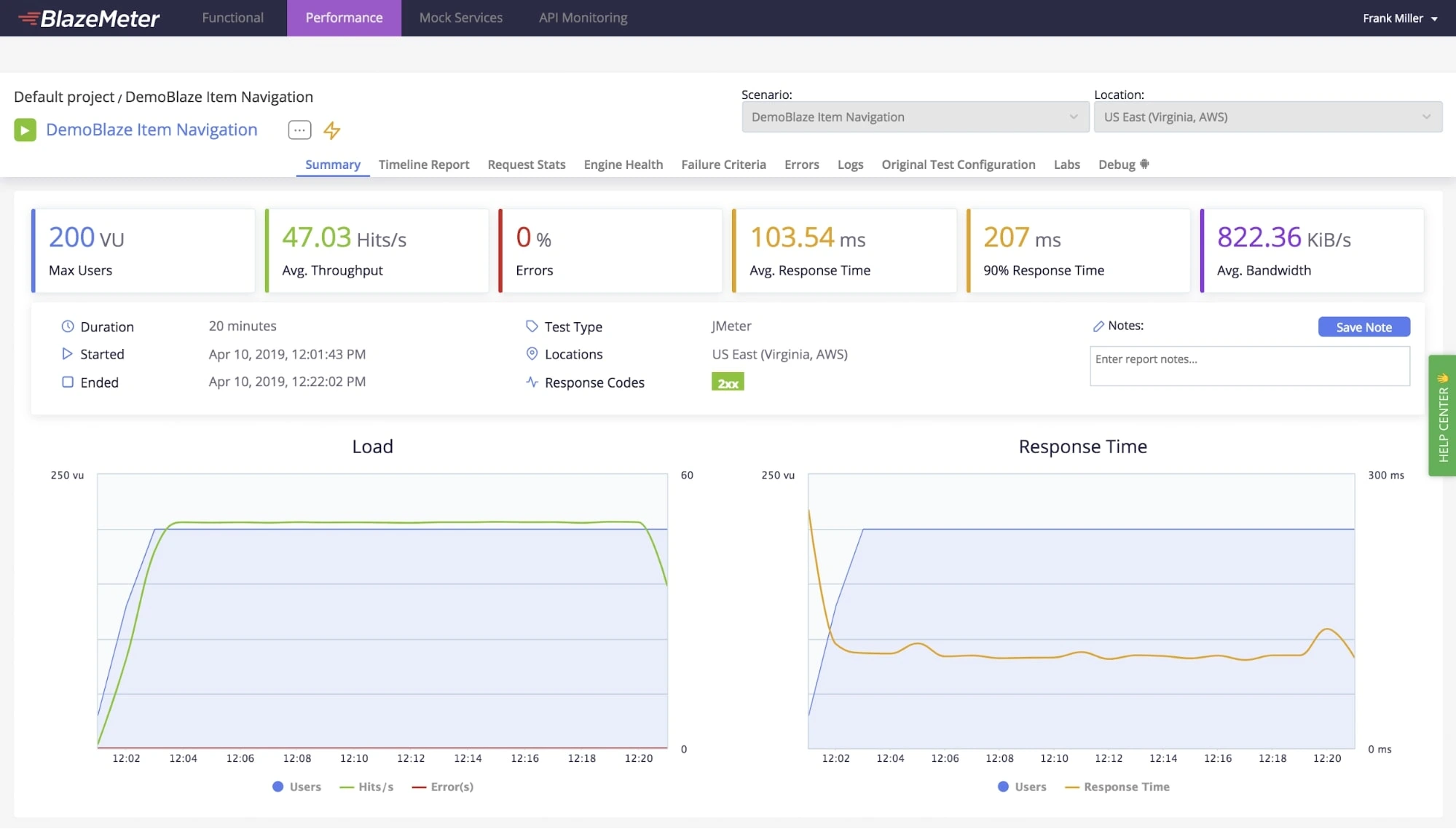 Advised for: small, medium and big businesses.
Price: Free plan for 50 concurrent users is available. It has three more pricing plans: Basic for $99 per month, Pro for $499 per month, and Unleashed that can be requested
Features:
JMeter, Gatling, Selenium, Cucumber support
Real-time reporting and comprehensive analytics
Website: BlazeMeter
AWS Device Farm
AWS Device Farm is another cloud-based simulator to conduct testing for Android, iOS and web apps. One of its advantages is compatibility with widely used platforms as UI Automation, Robotium and Calabash. Besides, if there is a need to conduct testing on client's other than the official site, REST API gives you an opportunity to do that. The tool is also characterized with detailed reports and multi-platform support.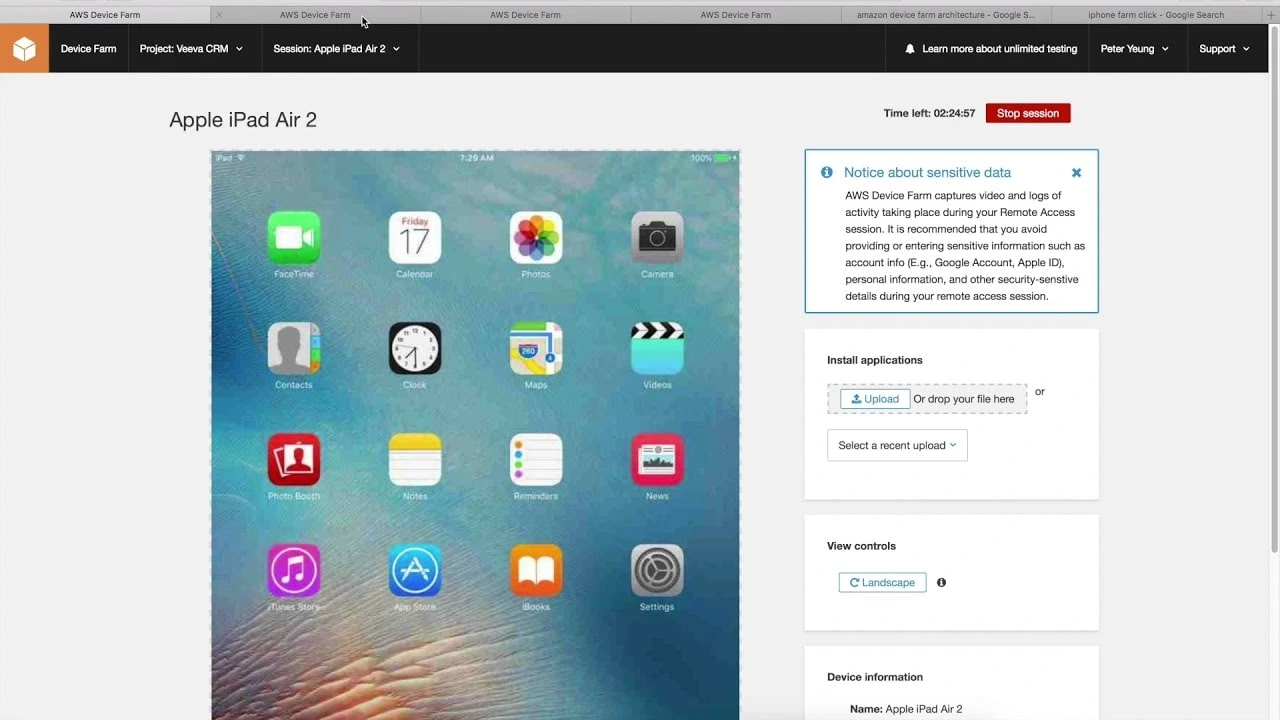 Advised for: small, medium and big businesses.
Price: AWS Device Farm offers 'pay as you go' pricing at $0.17 per device for a minute. Pay $250 per month for unlimited testing. Price for private devices starts at 200 usd per month.
Features:
Concurrent conducting of tests on multiple devices
Built-in frameworks which relieve you from the need to write and maintain your test scripts.
Ability to test your application on a shared set of about 2500 devices
Ability to reproduce an issue in real-time
Website: AWS Device Farm
Jenkins
Jenkins Dev@Cloud combines features that help a user with development, deployment and integration on the cloud. It gives opportunity for development in various languages and deployment to multiple services. It also enables secure connecting to a system via the cloud and beneficial cooperation with external systems like Google App Engine, Cloud Foundry and AWS Elastic Beanstalk.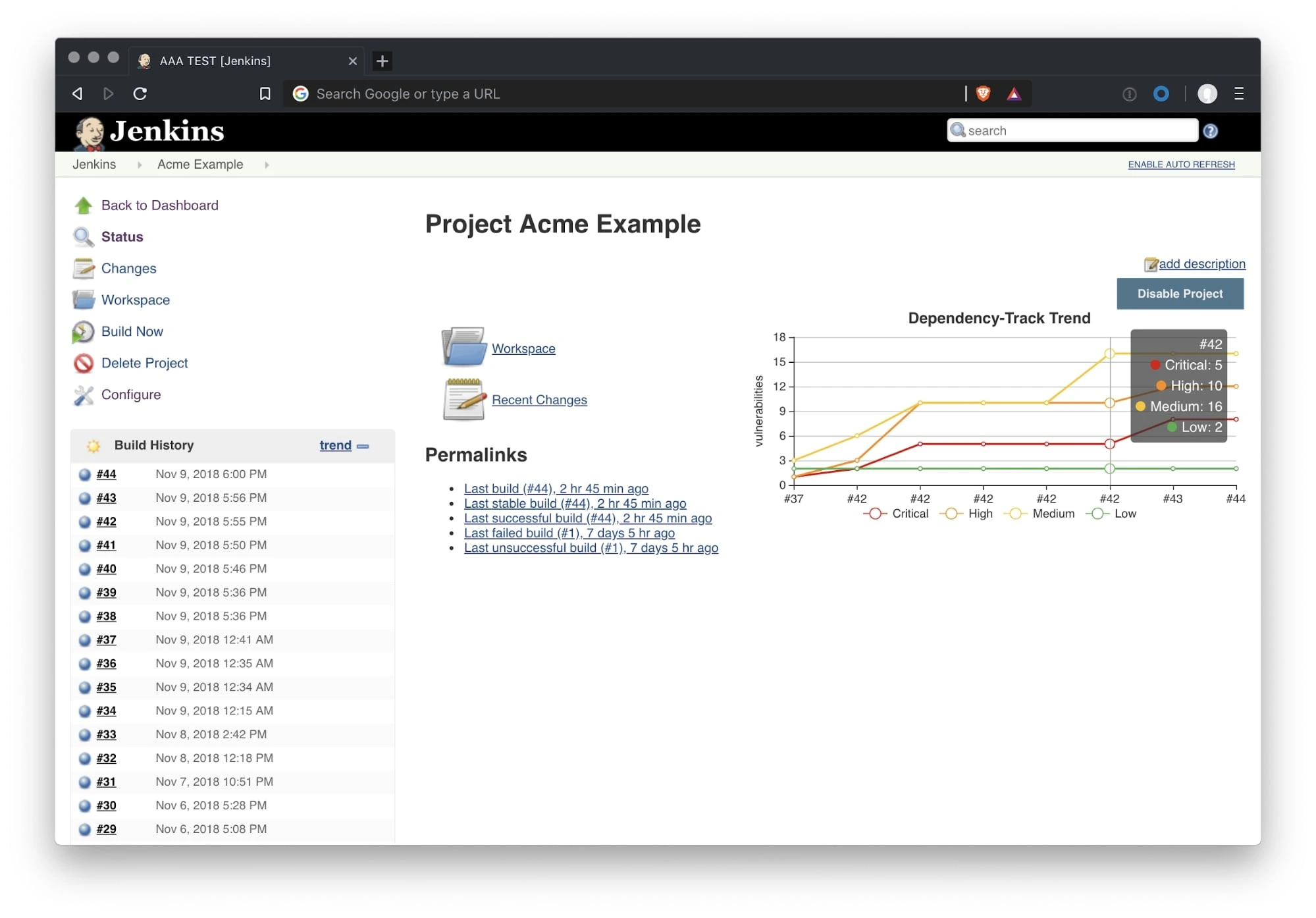 Advised for: small, medium and big businesses.
Price: Open Source
Features:
Easy installation and adjustment
Website: Jenkins
Xamarin test cloud
Xamarin test cloud is a part of the Visual Studio App Centre and a UI acceptance testing tool for mobile apps. Test cases can be written in C# using NUnit testing library through the UITest framework or in Ruby through the Calabash framework. The tool can run tests on thousands of physical devices and provide screenshots of each step. During testing relevant data as for test time, CPU and memory usage is displayed as well.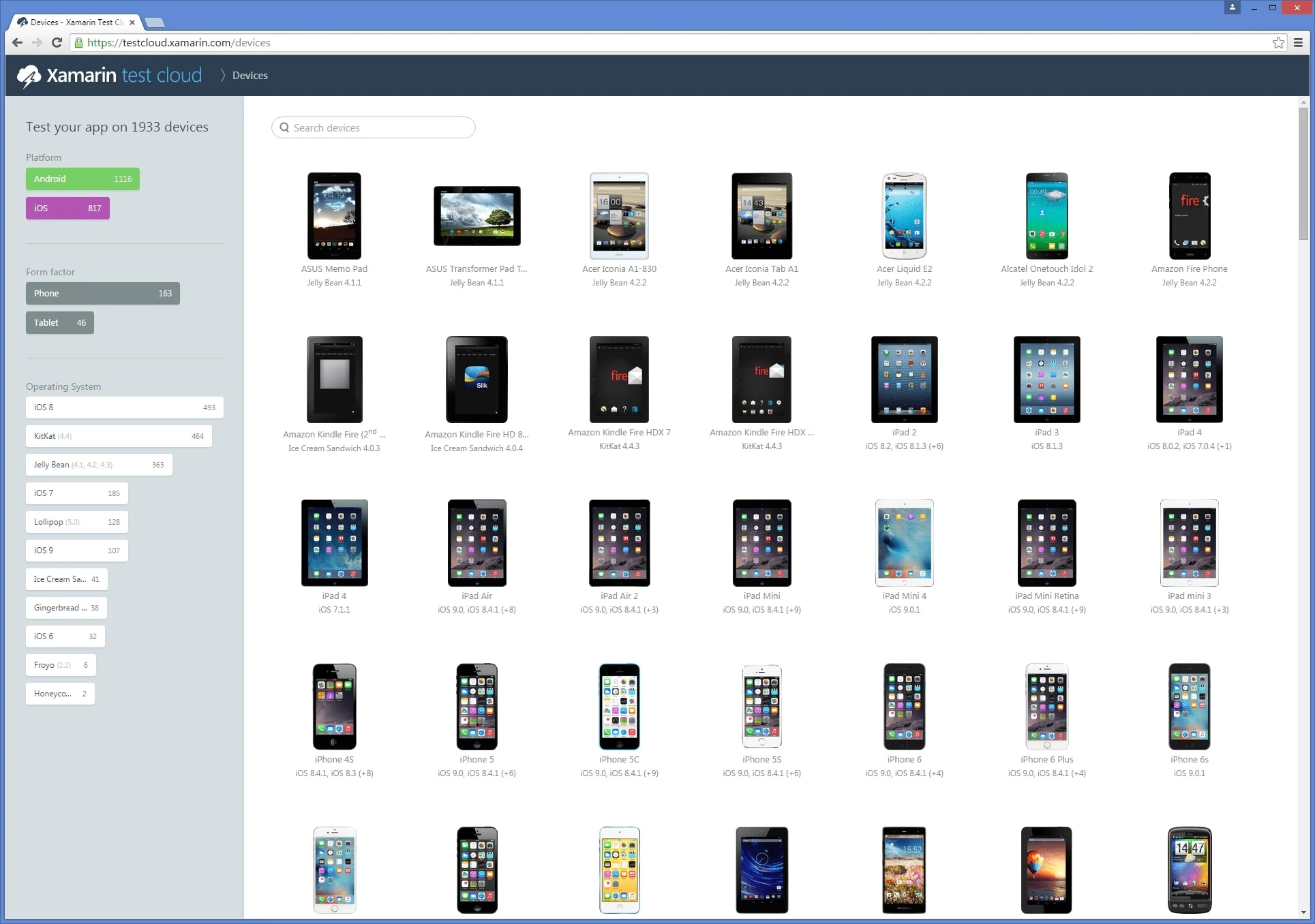 Advised for: small, medium and big businesses.
Price: A free trial is available. Flexible pricing is offered. Unlimited faster builds are available for about $40/month per build concurrency. To test your app in the cloud you have to pay more than $99/month per test device concurrency.
Features:
Automatic app building and testing on real devices
App distribution to beta testers
Providing with crash reports and user analytics
Website: Xamarin Test Cloud
AppPerfect
AppPerfect is a cloud-based testing tool which is used for cloud security testing, load testing and hosted testing. It provides a user with a framework for testing on different variations of OS, browsers or even hardware. Users can design and record testing scripts and then investigate detailed reports.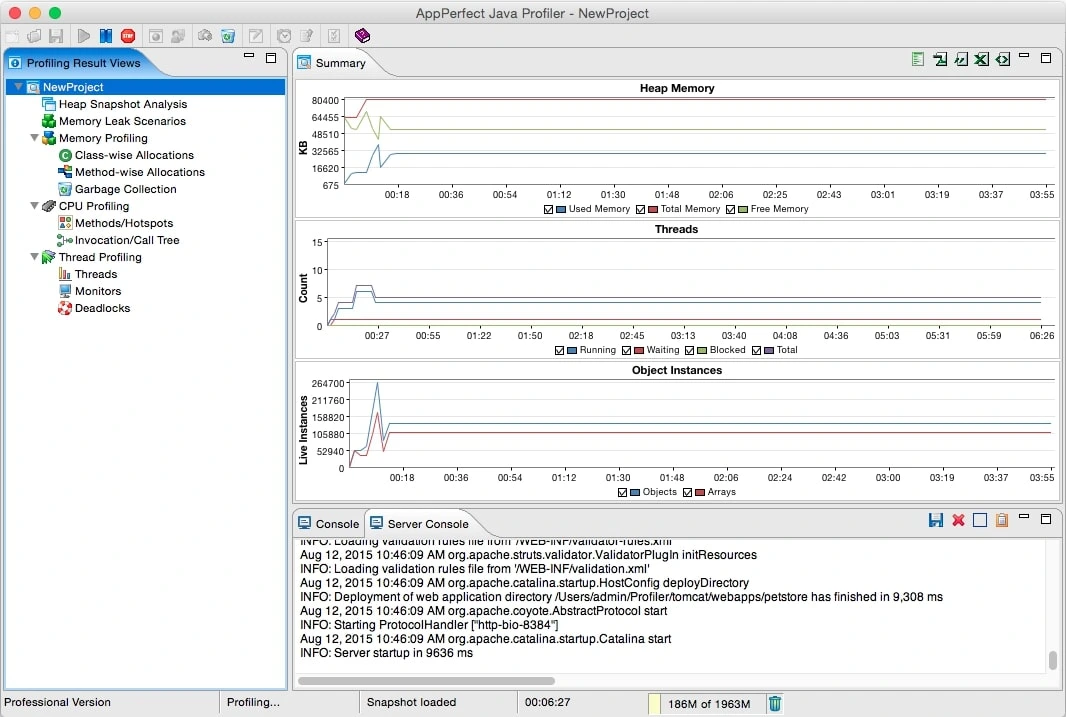 Advised for: small, medium and big businesses.
Price: You can request pricing details. AppPerfect Starter Pack costs $399. Annual Tech Support is available for $499.
Features:
Cloud Load testing with facilities for designing and recording of test script, distributed testing, test execution scheduling in a cloud environment, test results viewing & exporting, and comprehensive reporting.
Fully managed, on-demand, scalable Cloud Hosted Testing with facilities for test script designing and recording, test execution scheduling in a cloud environment, test results viewing & exporting, and comprehensive reporting.
Cloud Security Testing with features of Cloud Security Compliance, Encryption, Business Continuity, and Disaster Recovery.
Website: AppPerfect
Nessus
It is one more cloud testing tool with various features that enable you to detect vulnerabilities, misconfigurations, missing patches.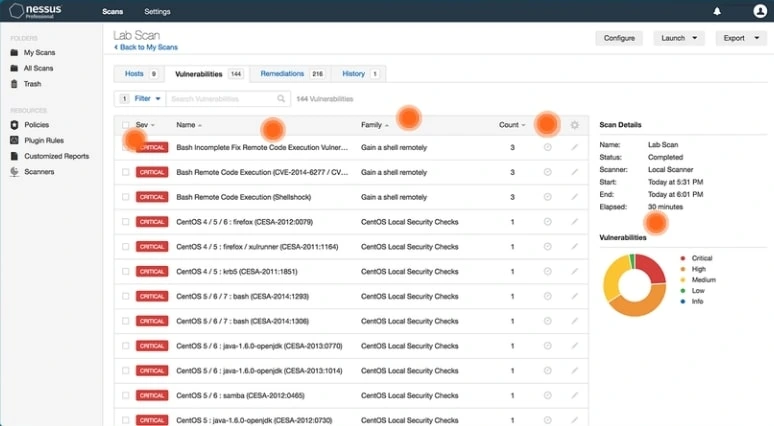 Advised for: security practitioners.
Price: Free trial is available. Nessus Pro costs $2790 for one year, $5440 for 2 years, and \$7951 for 3 years.
Features:
Automatic plugin update in real-time
Offline vulnerability assessment
Website: Tenable
Conclusion:
Above mentioned cloud testing tools can supply you with a great range of testing environments providing at the same time the cost-effective process for customers. Each tool is unique and has its own advantages. Nowadays, Quality Assurance or Development teams can't work on any project not using at least one such tool. Try to find your best cloud testing tool if you have not done it yet.