Release Testing Guideline - How To Improve The Test Release Process
By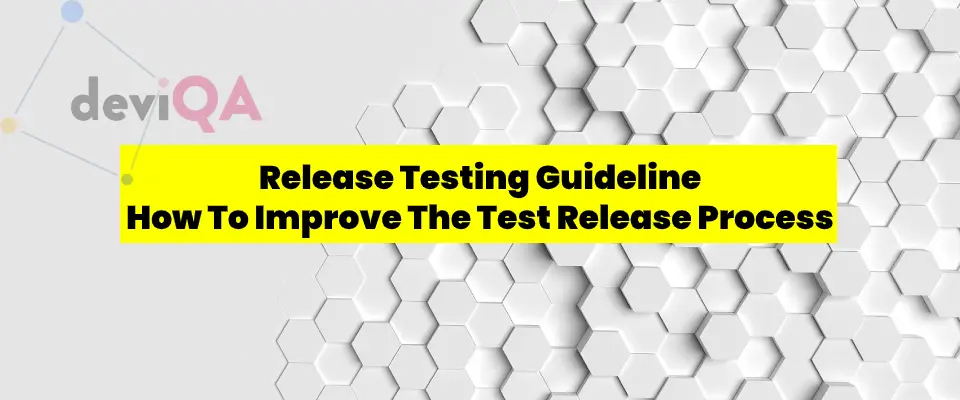 All members of a product team struggle to navigate towards a common goal. This goal is a product release. Everyone is eagerly waiting for this moment. QA engineers, in their turn, also make efforts to provide a smooth product release that would not require unexpected rollbacks. So, in this article, we are going to pay particular attention to the release process and a tester's role in it.
What is release testing?
Release testing can be defined as the testing of a software release to be used outside of a software development team. It is conducted to make sure that software is viral, stable, and compliant with the functional and performance requirements. As a rule, tests derive exclusively from the product specification.
What should a release plan include?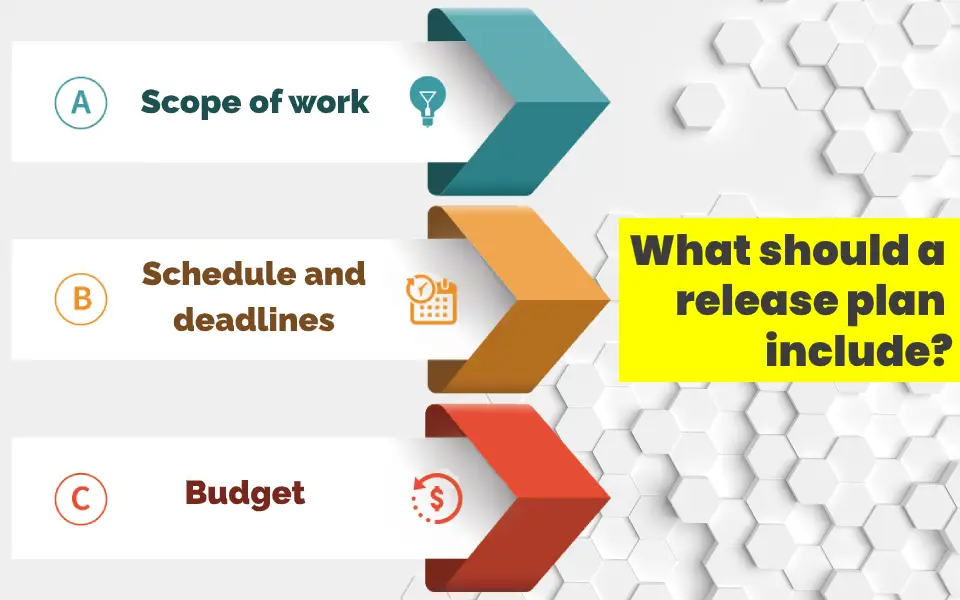 The success of most business processes heavily depends on a well-thought-out plan. Software release also requires thorough preplanning. As a rule, its writing involves all engaged team members and stakeholders. Generally speaking, a release plan should include information on the scope of work, required time, and budget.
Scope of work
A release plan provides a list of features that should be implemented and bugs that should be fixed by the next release. In such a way, a QA team can understand what should be checked, which preparation should be done, and which documentation should be created or updated.
Schedule and deadlines
A release plan defines a time frame within which all processes should be completed and a date by which a product should be ready to be released. Therefore, using this document a QA team can monitor its work progress and arrange its workflow in a proper way in order to meet a stated deadline.
Budget
A release plan should also provide a management team and customer with information on a budget required to complete all planned tasks on time.
Release testing process
Everything begins with getting acquainted with the scope and the requirements of the next product release. It is very important as the incomplete understanding of the scope of release may result in over-testing which may lead to inefficient test results or missed release deadlines.
As soon as the scope of testing is clear, a QA team analyzes whether all the required resources, tools, and equipment are available and a testing environment is well-adjusted.
Apart from that, QA experts design new test cases/scripts or maintain the existing ones in accordance with a new product update.
When everything is ready, and developers have rendered a new build, QA experts get to its checking executing all required types of testing including smoke testing, sanity testing, retesting, regression testing, functional and non-functional testing, manual and automation testing, etc.
Corresponding testing reports are regularly generated in order to keep the team and the customer informed about the product quality. If all the tests have been successfully passed, and testers have made sure that everything works as expected and there are no critical bugs, a product can be released.
Release testing practices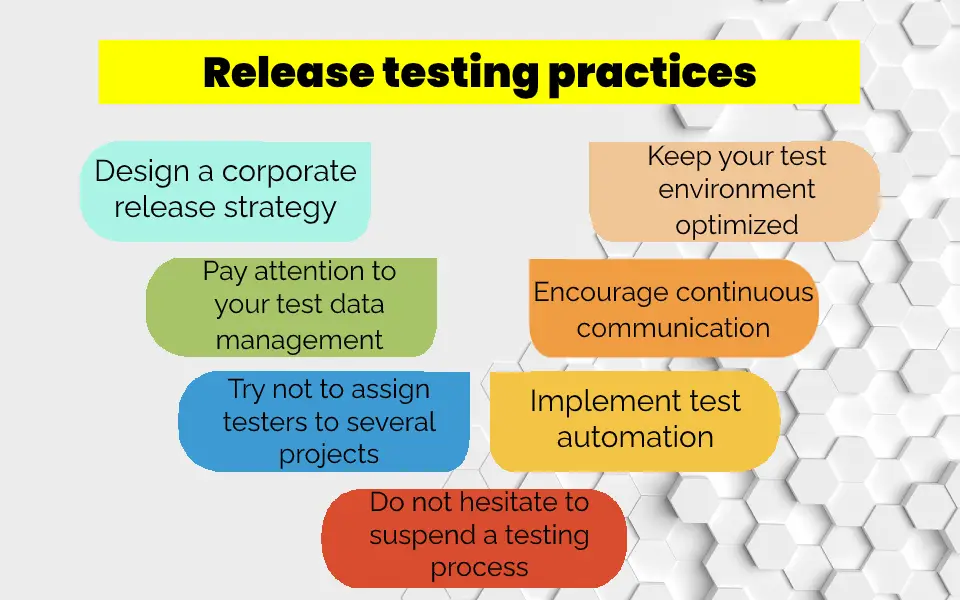 Release testing is a complex process requiring time, effort, resources, and effective planning. To achieve great results and provide smooth product release, a QA team must pay attention to numerous aspects and make much effort. Below you will find some useful tips that can come in handy in this case.
Design a corporate release strategy clearly defining regular release cycles
It is strongly recommended to set a release strategy. As a rule, this document defines the release cycles and release frequency driven by the product complexity and necessity to receive user feedback. It is an efficient approach to regularly tweak work processes each release according to the previously learned lessons. In these terms, it is worth noting that release planning is essential as well. Work on release planning requires a collaborative effort by engaging a management team, customer, development team, and QA team, of course.
Keep your test environment adjusted and optimized
The release infrastructure includes the hardware, software, databases, bandwidth, user profiles, access permissions, etc. It is important to make sure that everything works as expected and everyone has access to the required resources.
A QA team, in its turn, should have test environments maintained and optimized well in advance of the completion of the development phase. When it comes to complicated and integrated environments, it can be a challenging task, requiring detailed planning, a particular skill-set, a clear understanding of dependencies, a significant amount of time, much effort, and others. A test environment should be comprehensively tested in order to identify and eliminate possible bottlenecks and guarantee that it actually meets the corresponding requirements and can provide effective test execution.
Pay particular attention to your test data management
The quality of the used test data plays indeed important role. If a product is tested against generic data, it can give rise to numerous problems once the product is put into production. To mitigate possible risks, a product must be tested against data being as similar as possible to the real data that will be leveraged by real-users.
Proper test data management helps provide smooth and reliable test execution and cuts the likelihood of production bugs and rollbacks.
Encourage continuous communication
The success of any business depends heavily on effective communication. Regular communication with a project manager, BA, developers, and customers is essential to make sure that all involved parties have the right and consistent view of the expected results and the way in which they are achieved. The information on work progress should be always available in real-time and should be accurate and consistent.
Try not to assign testers to several projects simultaneously
Simultaneous work on several complex projects can be ineffective and greatly affect the quality of testing. Being under the pressure, even the most experienced QA engineers may overlook product bugs and vulnerabilities as well as skip certain test cases.
Implement test automation whenever it is possible and reasonable
The benefits of test automation are well-known, and we cannot help but mention them. Most teams struggle to meet release deadlines. Unfortunately, lack of time is a common practice, and there is a tendency to cut corners on testing. As a result, not all required test cases may be checked but only those of high priority. Test automation is an effective solution in this case, as it can significantly accelerate test execution and provide maximum test coverage.
Do not hesitate to suspend a testing process if the corresponding criteria have been met
For example, if a new build fails during smoke testing, just straight out return it to the development team. It will help save much time and effort and attain a better level of product quality at the end of the day.
QA checklist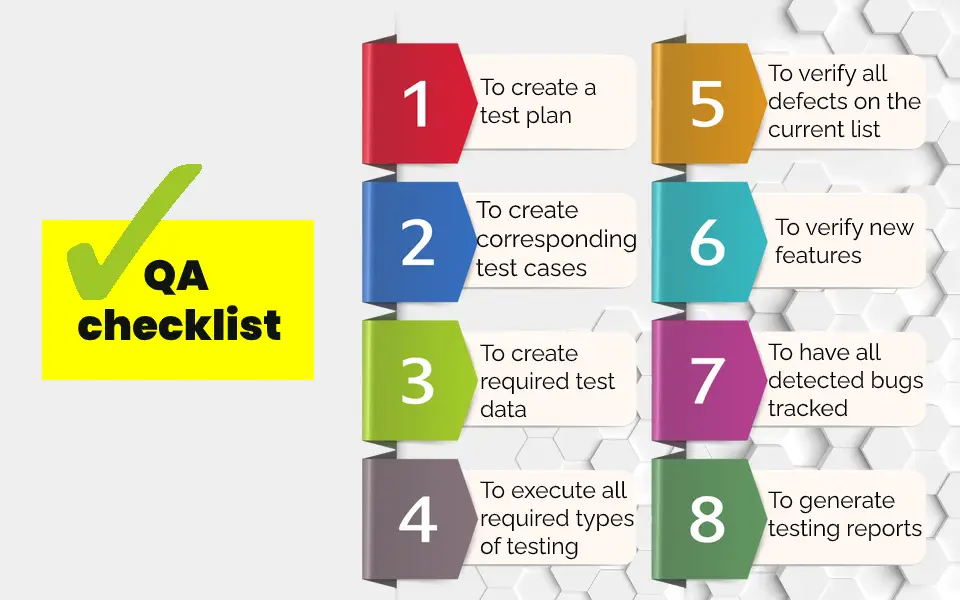 A checklist is a useful document helping track and evaluate QA procedure execution and completion. In a nutshell, it can be defined as a list of tasks that should be completed before release. Using a checklist, you can be sure that nothing is overlooked or forgotten. In essence, checklist content can vary from team to team and from project to project. Below you can find some of the most common checklist items:
To create/update corresponding test cases/scripts
To create/update/test required test data
To execute all required types of testing
To verify that all defects on the current list have been indeed fixed
To verify that new features have been properly implemented
To have all newly detected bugs tracked
To generate testing reports
To collect required test metrics